Engineering
·
Christchurch
·
Hybrid Remote
Firmware Verification Engineer / Systems Test Engineer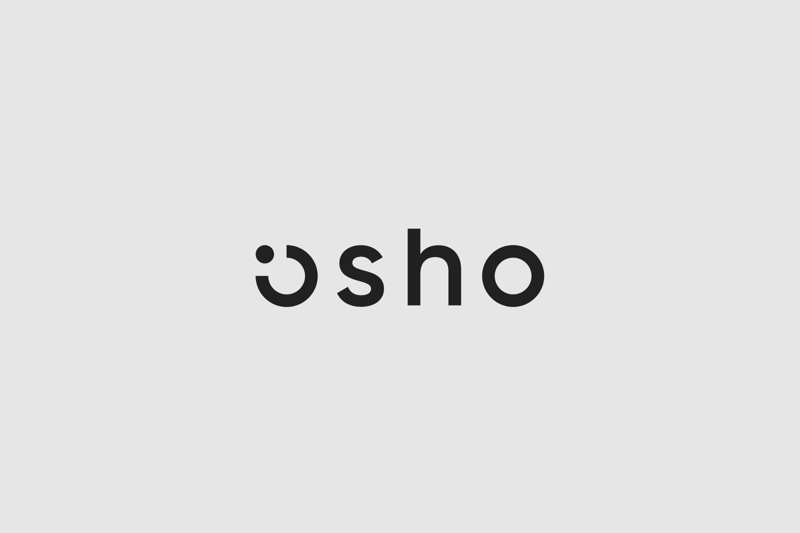 About Us
Are you looking for an opportunity to make a real difference in your next role?
At Osho, our purpose is to radically accelerate the clean-energy revolution - starting with smarter, safer, and more efficient homes. We're focused on improving experiences for people through the application of technology, data, and a deep understanding of human behaviour.
Why? As a society, we need to decarbonise and accelerate the transition to alternative energy sources. Existing solutions are expensive and disparate, with limited functionality.
Osho is driven by purpose, real innovation, and ambition. We are developing new electrical and electronics systems, new mechanical systems, new software systems, new interfaces and new product initiatives. We need to test all these streams of work to ensure we are both learning fast and developing a quality product. We are using lean development methods that are iterative, cross-functional and feed our learnings back into the design process. As a test engineer you may have a specialty in software or hardware, but your wider systems purview enables you to contribute to our overall product goals and resolution of human-centered problems.
We closed a $12m capital raise late last year, so we're well funded and ready to grow. Our team is smart, curious and has some big goals - so if you're interested in joining a fast-growing and startup that is design-led and puts people at its core, then we'd love to hear from you! 
This is your chance to join something special early, and contribute to making a very real impact.

We're also currently in stealth mode, so check out our website and we'll share more with you during the recruitment process 😁
The Role
We operate in a regulated market, making safety equipment. Our early test learnings feed into a robust verification cycle where your expertise supports performing methodical and documented tests that form a key part of our product lifecycle management and quality system.
As an embedded systems / firmware specialist you will be working closely with the embedded software team and the wider testing team to ensure that both the firmware and the integrated system meets requirements. You will be helping to develop our cross-functional development process as we grow to ensure it is collaborative and highly efficient, making use of modern test methods, test automation, and developing our new test lab further.

Some of the things that you might be involved in include:
Research Testing: We are developing lots of new IP blocks and concepts. Support our technology advancement with varied exploratory testing activities will help push the envelope. This includes conducting tests involving oscilloscopes and other equipment in our electrical lab.
Development Testing: Be part of our development process, working collaboratively with our product, systems and design teams to advance our products forward.
Unit Testing : Collaborate with our embedded software team on CI testing scope, methods and coverage to achieve verification level regression testing.
Verification Testing: Be responsible for conducting verification testing to meet our formal quality requirements, including test specification development and planning, conducting tests, and documentation with our QMS system
Pre-compliance Testing: We operate in regulated markets. Support early testing against defined methods to ensure an optimal path through compliance.
Automation: We love automating stuff. Help develop, iterate and execute our CI, PIL and HIL test systems. Being proficient in Python will be instrumental here.

Infrastructure: Build our testing capabilities, whether its improvements of our CI HIL setup, our test documentation system, fabricating custom test equipment, ordering new gear or fitting out our new lab.
Readiness: Support the team with forward planning activities to ensure we are always on top of tasks with our resources, vendors and equipment.
Best Practice: Helping to improve the way we work with reviews and retrospectives, research new methods and practices, and collaborating for change.
About You
We think you'll be a fit for this role if you have:
A tertiary qualification in Engineering (or similar)
At least 2+ years experience in a development or test role in embedded software engineering.
A test mindset for embedded software that leads to discovering improvements, new methods and increasing robustness of our products.
The ability to develop test scripts in Python and automate testing systems.
Experience in testing software infrastructure, interfaces, API's, interactions and experiences.
Experienced with software test practices and methodologies of multiple types (unit, integration, API/fuzz) and able to articulate the value that each type brings.
Demonstrable ability to discuss and contribute to embedded C/C++ test methods, weaknesses, failure mechanisms, and test coverage improvements.
Diligence on capturing outcomes and preparing documentation sufficient to the purpose.
Familiarity with electrical test equipment such as oscilloscopes and methods of testing systems in an electrical lab.
Familiarity with software source control systems such as git.
An understanding of how various technologies integrate into systems.
Experience or passion for working in a start-up environment.
An ability to work safely in an electrical environment
Research shows that while men apply for jobs when they meet ~ 60% of the job criteria, women and other marginalised groups tend to apply only when they check every box. So if you think you have what it takes, but are not sure you check every box, we still want to hear from you 🙌
Benefits

A competitive salary and employee share scheme (ESOP)
Great new headphones when you join

Flexible hours - we focus on effort and outcomes, so adjust your hours around your children, hobbies, or other commitments
A schedule of fun team events throughout the year (ziplining, knife throwing, lawn games, what's next?)
Office dogs
Unlimited annual leave so that you can take the time that you need to re-energise
Newly-refurbished offices in Auckland (by the beach) and Christchurch (by the park)
The opportunity to learn and develop from some of the best and brightest minds in the industry!
Let's Talk!
We'd love to hear from you! No need to submit a cover letter - just click 'apply' to answer a few short questions of ours (we find this gives us more insight) and attach your CV.

If you have any questions about the role, fire them over to Steph at talent@oshohq.com but if you intend to apply then please do so via our careers site in the first instance. 
Please note; we are on Christmas break from the 23rd of December until the 9th of January. 

Department

Engineering

Role

Quality Assurance

Locations

Remote status

Hybrid Remote
Engineering
·
Christchurch
·
Hybrid Remote
Firmware Verification Engineer / Systems Test Engineer
Loading application form